Following a successful on site inspection in the end of January 2014 Evergoods Global became the FIRST and at present ONLY company in Taiwan to receive COSMOS certification through the British Soil Association. It is a proud moment for us to see that our years of research and pioneering in the field of Taiwan natural and organic cosmetics have led us to achieve yet another big goal.
In an initial step 10 items of our NAVEEN and La Vie Naturelle lines became the first cosmetic products manufactured in Taiwan to earn the gold standard of international organic certification. Our plant has successfully undergone the audit for the production of certified organic cosmetic products, which you will currently find nowhere else in Taiwan. Certification for more of our product items will follow within 2014.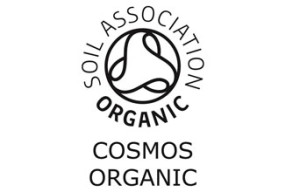 The British Soil Association is one of very few certification bodies that have chosen to set standards that are higher than the EU minimum in several areas such as genetic modification, animal welfare and nature conservation. Alongside four other European certification bodies, it has developed the Cosmetics Organic Standard (COSMOS-standard) to harmonise organic standards globally. The first products certified to these new standards hit the shelves in spring 2011.
To get COSMOS ORGANIC certification, considerable and clearly specified amounts of the entire product must be organic. The remaining ingredients must meet strict criteria to ensure that they are not damaging to our health or the environment. Products must also meet environmental standards for packaging and manufacturing, and use approved 'green chemistry' processes when modifying ingredients.
Soil Association Organic Beauty
COSMOS Standard (Vers. 2.0, 2013)
Although rare, occasionally companies have falsely represented their products or company as being certified organic by the Soil Association. The companies listed under Bogus Traders fall into this category – we are providing this information to assist you in making informed choices when you shop.
[short link: http://bit.ly/14jwn3c]