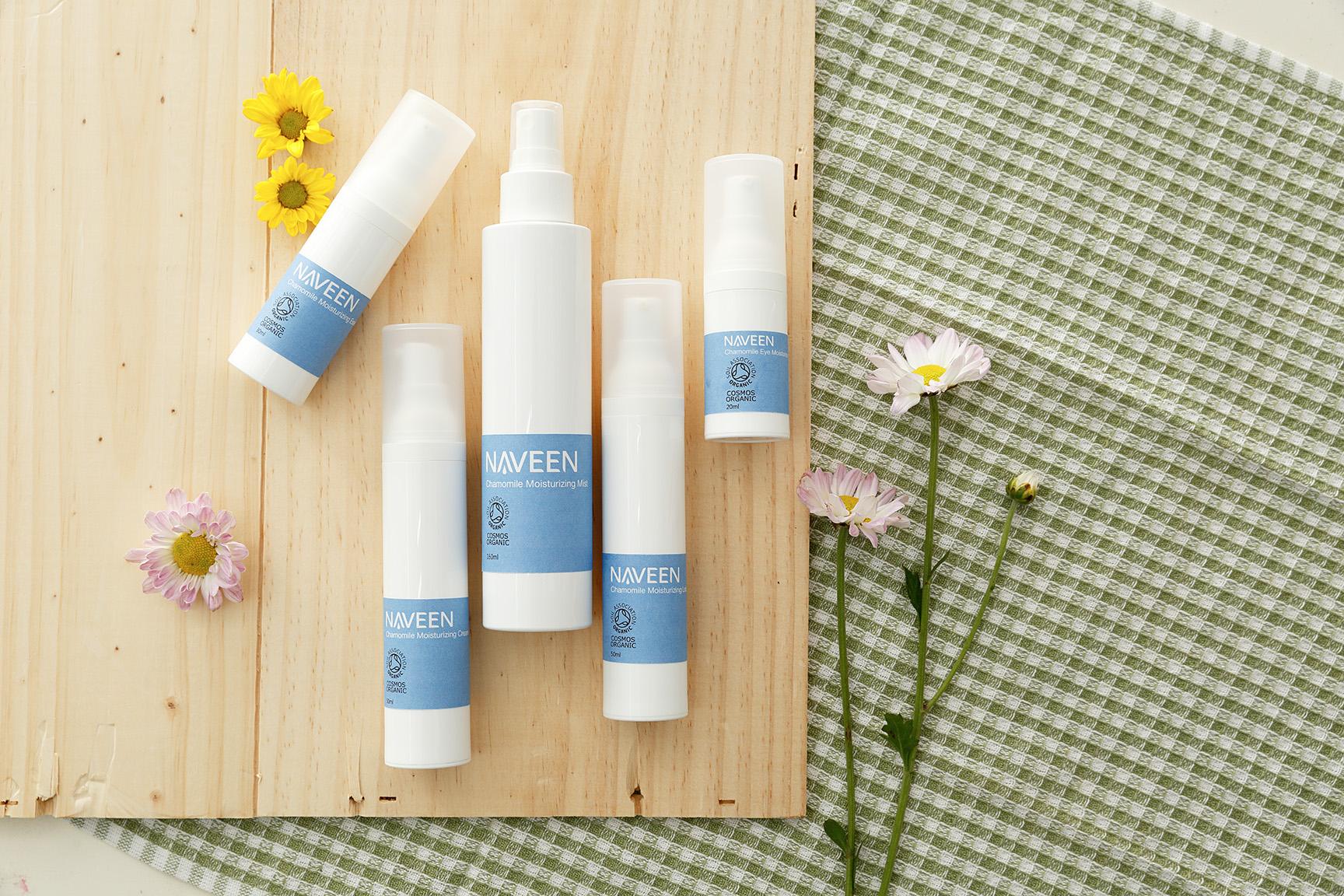 OUR COSMETIC LINES AND PRODUCTS
SKIN CARE • HAIR CARE • BABY CARE • CLEANSING • CERTIFIED ORGANIC PRODUCTS
Natural Beauty really entices men. They will tell you this time and time again, and studies consistently proof it.
Helen Fisher (Canadian Behaviour Researcher)
Natural Beauty takes at least two hours in front of a mirror.
Pamela Anderson (Canadian Model and Actress)
Truth be told – taking joy in life is probably the best cosmetic. A further truth – most of the time we strive for more beauty than the amount of joy in our life seems to have granted us. We do so, not only for others to see a pleasant face when they look upon us, but even more to feel better ourselves – we can all feel how beauty awakens our soul to act. Since Evergoods Global and Farlain Creative Marketing have committed themselves to natural approaches the vast majority of our products reflect the idea that we shouldn't paint ourselves over for two hours in front of a mirror, but that our beauty should be awoken from the inside. Accordingly we offer for the most part cosmetics, that nurture the skin, protect it, clean it, revive it – make it on the bottom line fresher and healthier.
Depending on individual lifestyle, cultural background or age everybody's prime requirements for a cosmetic product differ. Be it to contain the most powerful ingredients, or, on the contrary, be as gentle as possible to be suitable even for infants and babies, be it to make a fashionable impression, or been produced in an eco-friendly way… Since we take these customer needs seriously we currently offer four different lines: Karen In – a High-Class Luxurious line, True Beauty – an Youthful Brand, our standard Green and Natural Line La Vie Naturelle and finally our prestigious Natural and Organic Cosmetics Line NAVEEN.
KAREN IN • OUR LUXURIOUS COLLECTION
HIGHLY EFFECTIVE COSMETICS FOR MOISTURISING · ANTI-AGING · SKIN WHITENING
This luxurious line incorporates high concentrations or concentrates of highly effective actives to freeze time, prevent the signs of aging, and restore the look of youth. Facial skin treatment with Karen In products helps replenish the skin moisture level and presents you with the enjoyment of a softer, smoother and more elastic skin touch.
If you are interested in purchasing Karen In items feel free to contact us directly.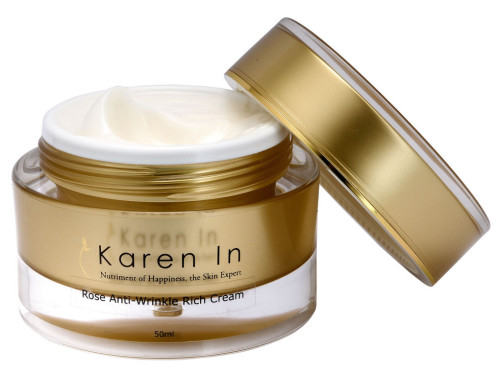 NAVEEN • OUR HIGH PROFILE NATURAL AND ORGANIC LINE
PURE • NATURAL • MILD • NO PETROCHEMICAL INGREDIENTS • NO SYNTHETIC PRESERVATIVES • NO SYNTHETIC FRAGRANCES • NO SILICONES • NO ANIMAL TESTING
If you want to use cosmetic items which contain only the best of the best natural or organic ingredients, you have found what you were looking fort with our prestigious NAVEEN line. We will never go an easy shortcut and spare no expense to make NAVEEN products the gold standard of natural and certified organic products in Taiwan. NAVEEN cares about the carbon footprint of each and every line item. Origin of ingredients, energy consumption during production, elimination or minimisation of the waste are all under careful consideration within an uncompromised documentation process.
You will find that we produce compact products, reduce the layers of packaging, use recyclable packaging materials. We never use cheap yet problematic packaging materials like vinyl polymers or styrene polymers. The content of our products is biodegradable, hence causes no extra environmental burden.
It is therefore no surprise, that 6 items from the NAVEEN line were the FIRST in Taiwan to earn an internationally recognised organic certification – the COSMOS ORGANIC Certification, granted to us by the British SOIL ASSOCIATION.
These items are: Our Baby Shampoo and Wash Mousse, the Facial Cleansing Mousse Citrus Fresh as well as 4 Shampoos of various scents.
Currently we are in the process to earn organic certifications for further products of the NAVEEN line. Due to our long-lasting experience in this area, we are confident that we will also offer certified creams and lotions soon.
For further information on products please visit our NAVEEN website dedicated to this brand
If you are interested in purchasing NAVEEN items feel free to contact us directly.
TRUE BEAUTY • OUR COLOURFUL LINE
FASHION • YOUTHFUL SPIRIT • CITY NIGHT LIFE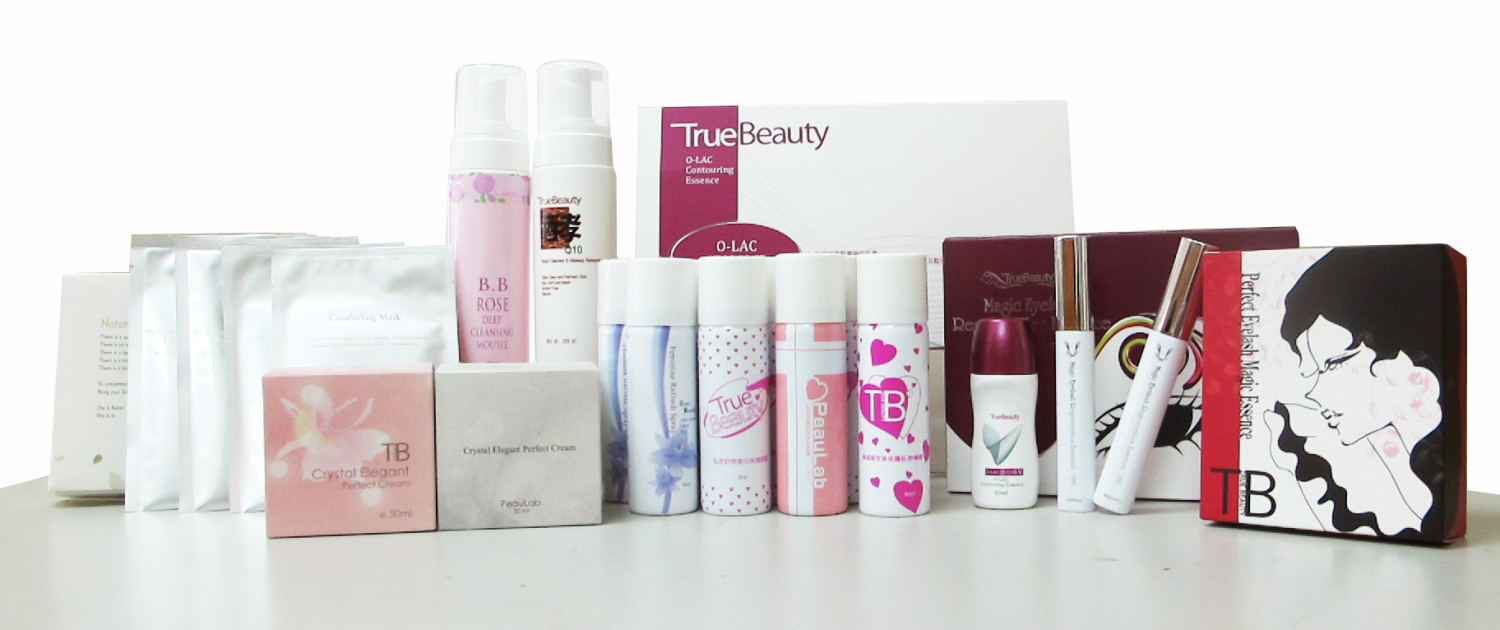 If you are interested in purchasing True Beauty items feel free to contact us us directly.
LA VIE NATURELLE • OUR GREEN AND NATURAL LINE
NATURAL INGREDIENTS • NO PETROCHEMICAL INGREDIENTS • NO SYNTHETIC FRAGRANCES • NO ANIMAL TESTING • SEVERAL CERTIFIED ORGANIC ITEMS
Similar to our natural and organic line the list of allowed ingredients for La Vie Naturelle is strongly regulated and restricted to natural ingredients. We successfully produce this green line exclusively for our customer Leezen Co., Ltd for many years now. Consequently these items are available solely from Leezen. Four items earned a COSMOS ORGANIC certification, namely our Herbal Shampoos and the Aloe Facial Cleansing Mousse.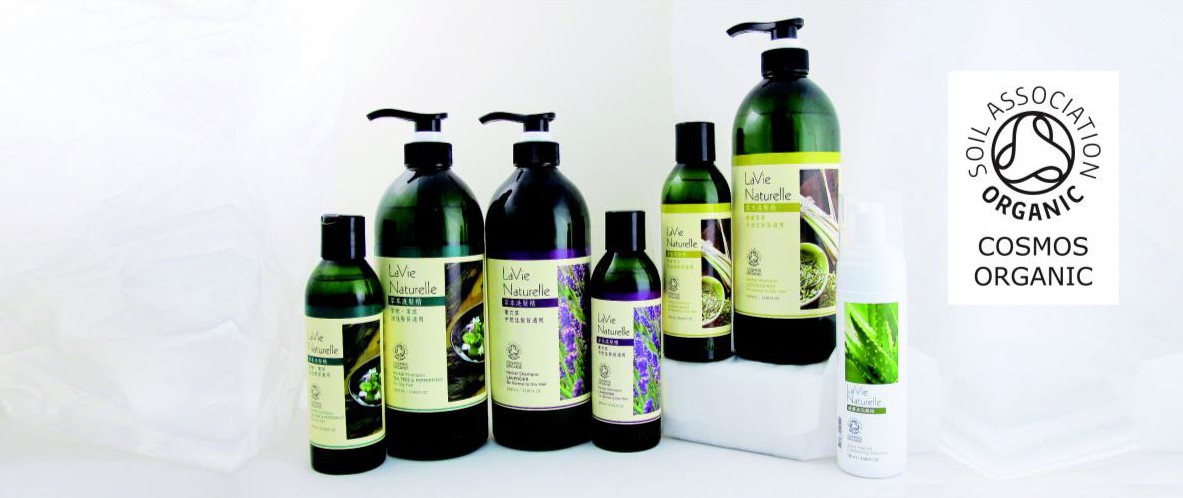 For further information on La Vie Naturelle please visit the Leezen website (www.leezen.com.tw) or visit one of their many shops and ask about our products.