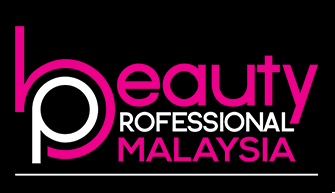 Ms. Rita Zhong, Evergoods' Chief Administrative Manager, is attending the fourth instalment of the Beauty Professional exhibition, which will take place in the Putra World Trade Center in Kuala Lumpur, Malaysia. If you are interested in our products or doing business with us, please let us know. Ms. Zhong is looking forward to taking the opportunity and meeting with you in person.
Beauty Professional Malaysia 2015 is organised with the sole intention of creating a stable platform which beauty business owners can rely on to source for the latest products and the right business partners. The trade beauty exhibition is also focused on improving industry skills – bringing together different elements to improve the skills, quality, and expertise in the beauty industry.

A strictly business – to – business trade event, Beauty Professional is aimed at product distributors, pharmaceutical companies, research and development institutions, ingredient and product packaging suppliers, salon and retail shop owners as well as beauty professionals, amongst others. Beauty Professional promises to introduce and share revolutionary solutions that will help revitalise and boost the beauty of not just your skin, but also its businesses.
The beauty industry in Malaysia and Asia has enormous growth opportunities, economic conditions are providing huge opportunities for beauty companies to expand their business, boosted by increasing consumer spending on beauty and wellness products and services. Beauty Professional 2015 is the ideal trade fair for Beauty Businesses in the following sectors:
Skincare
 Dental Care
 Make Up
Natural & Organic Products
Fragrances
Traditional/ Complementary Alternative Medicine
Packaging and Packing Materials
Aromatherapy
Spa Products and Treatments
Business Services
Health and Nutrition
Beauty Franchising Business
Weight Management
Wellness, Spa Facilities and accessories
Nail Products and accessories
Trade Associations
Image Consultancy
Government Agencies
Bath & Body Care
Beauty Professional Malaysia 2015 web site
[short link: http://bit.ly/1ryy6w1]