In April 2015 the Evergoods management is attending the in-cosmetics 2015 exhibition, which will again take place Barcelona, Spain. If you are interested in our products or doing business with us, please let us know in advance, we are looking forward to taking the opportunity and meeting with you in person.
The Exhibition
in-cosmetics brings together the world's leading personal care ingredients suppliers, formulators, R&D and marketing specialists and showcases the most diverse range of innovative cosmetics ingredients and technologies.
Education at in-cosmetics
in-cosmetics 2015 is once again hosting a world-class educational programme with free Marketing Trends presentations and 80+ hours of Innovation Seminars across 3 theatres. The workshops will cover exclusive topics held by industry experts. Take a look what's on offer in Barcelona!
 Turkey & Middle East Market Focus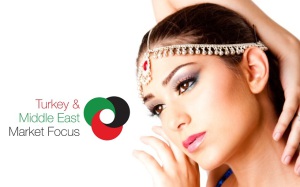 This time in-cosmetics 2015 will be home to a dedicated Turkey & Middle East Market Focus that focuses on the growing business opportunities this emerging region has to offer. Visitors will have the chance to meet ingredients manufacturers from Turkey and bordering regions in a special pavilion to network and discuss business in a unique setting. The Educational Programme will feature presentations about this exciting market and offer insights into market data and Halal Cosmetics amongst other Topics. A Turkey & Middle East Trail will highlight unique products and projects from or inspired by this Region.
2015 in-cosmetics official site
[short link: http://bit.ly/1HS0m1I]