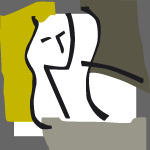 This September our Lab Leader and CTO Ms. Karen Kung can be met at the Intensive Course in Dermato-Cosmetic Sciences, organised at the Free University of Brussels, Belgium. As part of her constant further training and education Ms. Kung will attend the courses which are held by international experts from Pharmaceutical Sciences, Biochemistry and Dermatology.
This international course has been organized in 1992 and from 1995 on every year with  overwhelming success. It offers an intensive training programme, designed for those of graduate and postgraduate status, in the field of dermato-cosmetic sciences. The aspiration is not only to provide up-to-date reliable scientific information of university standard regarding the preparation and production of chemically and toxicologically well-defined products, but also of the close interaction between dermatologic/cosmetic products and the skin as a living organ.
The course is aimed to form specialists for the cosmetic industry, the dermatologically oriented pharmaceutical industry and for professionals in research and development, scientists, marketeers and training people involved in dermato-cosmetics. It is organized this year for the 28th time at the Vrije Universiteit Brussel. The original course has been evolving more and more towards an "Intensive Course in Dermato-Cosmetic Sciences with focus on efficacy of Cosmetic Products".
In the new Cosmetic Regulation (RECAST) efficacy plays a more prominent role than before and European standards are being discussed between the European Commission and Cosmetics Europe. The course will also teach what the new EU regulatory framework means in terms of safety and claim substantiation.
Key questions to be tackled by the course:
How to realise daily skin care and how to deal with the delicate napkin zone?
How important is the barrier function of the skin?
What is "sensitive skin"?
What are the newest findings concerning skin aging?
How can one efficiently protect the skin from premature aging?
Efficacy testing of cosmetics is a part of the new RECAST regulation: what to expect and how to deal with it?
What about the notification of cosmetic products via the EU 'Cosmetic Products Notification Portal' (CPNP)?
How effective are skin care products ? Can their efficacy be objectively evaluated by the use of non-invasive methods on humans? Are there new techniques available?
How important is dermal absorption for the safety of dermato-cosmetics?
How safe are dermato-cosmetics today?
Is the application of in vitro methods for safety testing of cosmetics possible today? How can we test safety and efficacy of cosmetics without experimental animals?
[short link: http://bit.ly/1q2zvUC]