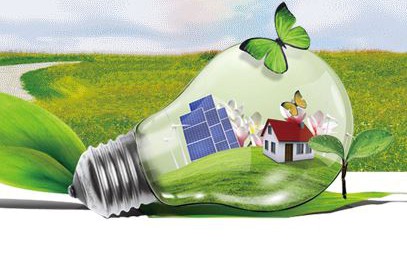 FOR THE 'GREEN POWER' SUBSCRIPTION PLAN THE LEADER IS A FOOD COMPANY:
Taiwan's 'Green Power' plan started on 1 July 2014. Today the Bureau of Energy of the Ministry of Economic Affairs issued the purchaser list. With 360 units Mimanten Food Company purchased the most, organic/natural cosmetics specialist Evergoods came in second with 176 units. With this these two companies alone accounted for 58.6% of the total amount of purchases by enterprises. It shows that companies with environmental conviction take real action while hi-tech corporations do not.
According to the Green Power plan, $NT 106 (=3.53 $US) extra are charged per electricity unit. The resulting extra electricity costs for the 2 companies amounted to $NT 38160 (=1,271 $US) for Mimanten and $NT 18656 (=622 $US) for Evergoods.
Green Power has long been promoted in advance. In the beginning it was the hi-tech industry's wish to get a CO2 reduction certificate from Taipower Corporation to earn the 'Green Label' and thereby strengthen export competitiveness. However, actual purchase numbers for the past month make clear, that the hi-tech industry did not show real interest. [..] [translated 2014-07-29 article from UDN news agency about the first subscribers to Taipower Corporation's renewable energy plan 'Green Power' which started on 1 July 2014]
Personal note [/ by admin]: The publication of subscription numbers by the Taiwan Bureau of Energy at such an early stage might very likely be motivated by a certain amount of frustration in the Bureau's marketing department. Awareness about having the choice to support sustainable energy and thus giving incentive to environmental protection on a personal level has not yet arrived at Taiwanese electricity consumers. In spite of Taipower's long marketing campaign carried out in advance first subscription statistics (see below) show that of the total volume of available green energy only a marginal share of less than 0.1% (!) were actually subscribed for. The latter also is an explanation for the stunning Evergoods share of over 19% of the total amount purchased by enterprises – and this although our company has long introduced energy saving procedures and equipment. For Evergoods Global it is hence even the more important to have set a positive example, we turned out to be Taiwan's first-ever company to subscribe to the Green Power plan
[short link: http://bit.ly/1uyku5o]
UDN Original article in Chinese